CIAO
Ciao Churu is one of the top-selling cat treats in Japan, and for good reason! INABA Ciao set out to create cat treats that encourage proper hydration of finicky felines, and has since tickled the tummies of cats all over the world!
Ciao was created in 1997 by Inaba Pet Food Corporation. Prior to that, Inaba Pet Food Corporation already had nearly four decades of pet food production under its belt. It's no surprise then that they have so much experience and insight into what makes good and healthy pet food! 
One of the most popular Ciao cat food is the Ciao Churu cat treat that comes in a pureed form. Cats go crazy over this delicious grain-free and preservative-free treat that comes in over 8 fun flavours.
Click here to find out more about Ciao Churu at their official website!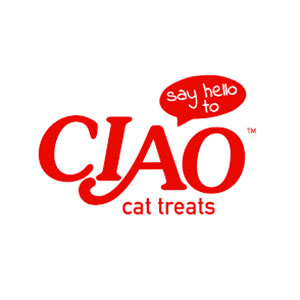 Show Filters